Ring in a New Year
As we all know, the new year is fast approaching...which means it is a great time for a new day planner. I have a hard time sticking to a planner but this year I think I found the perfect one for me: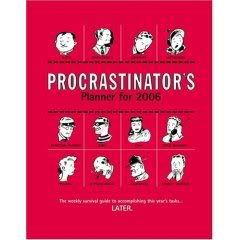 I am a HUGE procrastinator so perhaps this will help me. This week is all about avoiding new year's resolutions which I'm already pretty good at. What is the point of vowing to do things on one day of the year? I think I need weekly resolutions...or daily resolutions along the lines of, "Today I will not drink soda."
What are your thoughts on this? Are new year's resolutions kind of silly or what?