Finished Product
In case anyone was wondering, my friend Todd asked for a shirt that says "random acts of monkey." You really have to know him to know how perfect it is for him. Anyway, his birthday is tomorrow but since it also mother's day he is having a shin-dig tonight...which we cannot go to because i have to work and Mykal is DJing all night (at my work).
Sooooo....we're going to his house today with this: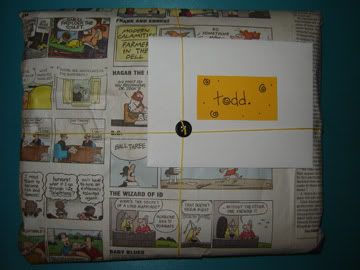 This is the card...keeping with the monkey theme:
I'm go glad that I actually got my act together and finished this.