Chatter
I went to Los Angeles this last weekend and it was fabulous. I brought my camera but only took one photo...and not a very good one at that. We spent a lot of time eating and drinking, as usual, and we even made time to do some shopping. One of the shops we visited was
Handmade Galleries
in Sherman Oaks. It was a delightful store that had rentable booths for artists and crafters. I could have spent hours there!
Anyway, we had to have our neighbor feed our kitties for the umpteenth time so we bought her a gift...which means i got to wrap it and make a card. Yay!!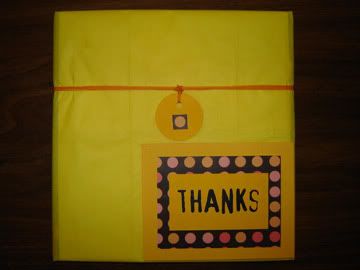 This week I really need to hunker down and make those cards for the Yoshi NOW! market. expect more photos.